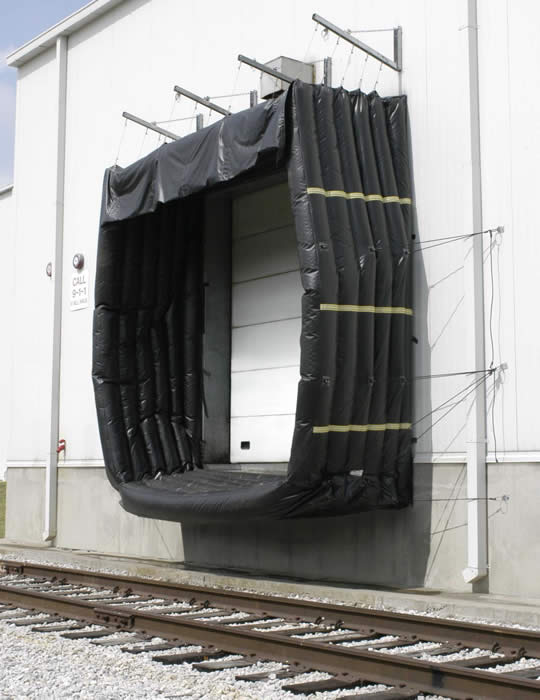 450/460 Inflatable Rail Shelter
Inflatable Rail Shelters are used exclusively for rail to dock applications. Once Rail car is aligned in front of the door, Rail Shelter inflates and seals off against the rail car side. 110V motor inflates and holds pressure while car is being loaded. For cars that are refrigerated, the Series 460 Rail Shelter inflates on all 4 sides to control climate.
Our Airlite material is light weight yet durable. This allow the seal to keep its form inflated, while offering adequate protection against tear or puncture.
Inflatable Rail Shelters are built to order and require technical assistance. Please contact our office for assistance.
Product Downloadables