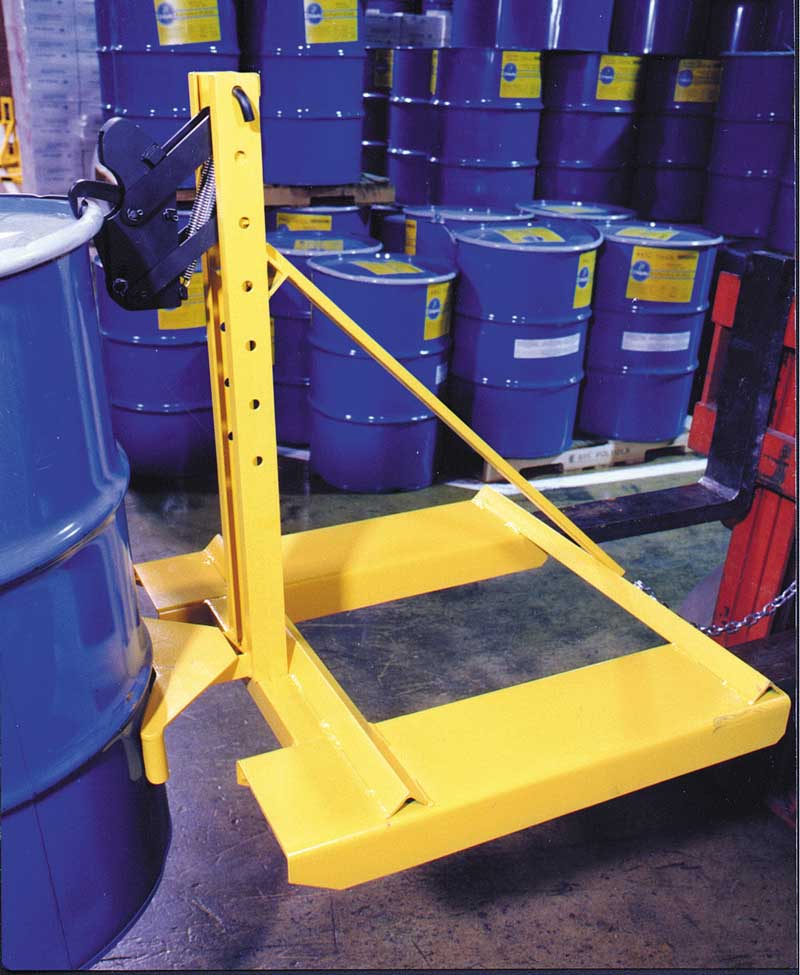 Forklift Drum Attachments/Lifters
Our forklift drum handling attachments are the safest and most durable lift truck attachment anywhere. Precision laser cut components are machined and hardened. There are no stamped parts on any of our drum handlers.
Every drum handler/grabber we offer features steel alloy jaws on our beaks. We can configure a drum handler with one or two beak heads, and our heavy-duty handler features a double clamping mechanism.
If you have a fiber, steel or plastic chimed drum, our forklift drum handler is what you need. We offer light, medium and heavy duty models with capacities that range from 750 lbs. to 4,000 lbs. capacity.
Each handler is available in either a fork mount or carriage mount. Standard safety chain secures attachment to lift. Beak on the grabber is adjustable in height to suit your specific application.
Light Duty Drum Handler Series Features:
750 lb. capacity per drum
Automatic single or Double clamping mechanism
Will handle any size steel or plastic chimed drum
Fork pockets can handle up to a 2″ x 6″ fork
Medium Duty Series Features:
1,500 lb. capacity per drum
Automatic single clamping mechanism
Will handle any size steel or plastic chimed drum
Fork pockets can handle up to a 2″ x 6″ fork
Heavy Duty Series Features:
2,000 lb. capacity per drum
Automatic Double clamping mechanism
Will handle any size steel or plastic chimed drum
Fork pockets can handle up to a 2″ x 6″ fork
Product Downloadables