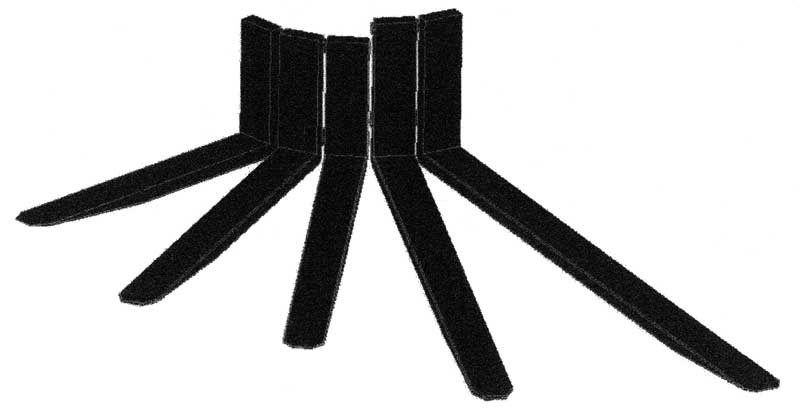 Forklift Forks
Forklift forks are manufactured to ITA specifications and are made to meet the highest of quality standards.
All forged forklift forks are manufactured in pairs, assuring you that every set of forks you purchase will be even in tip thickness and blade height. A locking pin kit comes standard on each forklift replacement fork to keep blade in place on lift truck.
Available in Class 2 or Class 3 mount, forged forklift forks are available in lengths up to 96". We have over 300 forks in stock ready to ship!
If you need special forks, such as block, lumber, Class 4 or shaft mount forks, we have those too! We also modify forks – call us at 800-535-5303 with your forklift lifting attachment needs.
Forklift Fork Features:
Not sure what info you need to get a quote of place an order?
Here is our Fork Selection Guide.