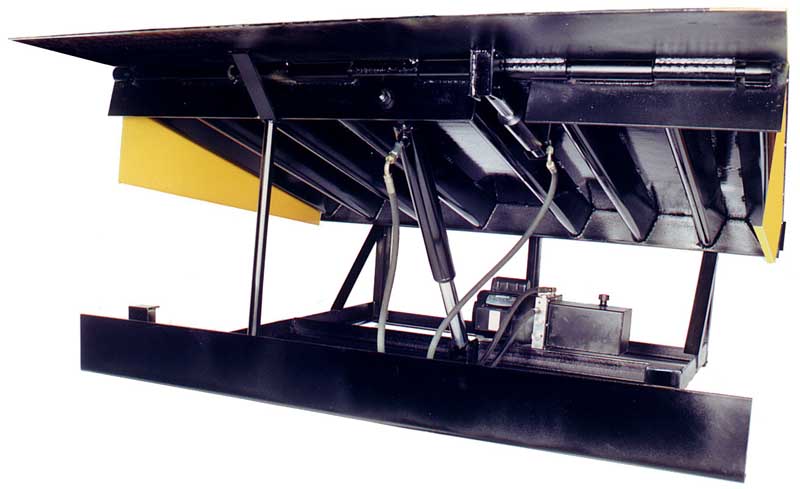 Hydraulic Dock Levelers
When trucks come to your dock to load or upload products, truck and dock need to be absolutely level and you need them to get to that state quickly every single time. Our hydraulic dock levelers fit that bill.
The features of our Hydraulic Dock Levelers are:
16″ Hydraulic lip
Articulating top deck
Maintenance stand
Safety tread plate for maximum traction
Full night lock
Safety toe guards
Velocity fuse
1 hp motor – 110VAC/1PH
And what they mean to you is that you and delivery/unloading truck drivers can rest assured that your dock and their trucks will get on the level quickly and with a minimum of fuss. In addition, drivers and other dock workers will be safe from injury.
Our levelers come in different sizes varying from 6' x 6' to 7' x 10'. All have a 27,000 pound capacity standard.
*** Consult factory for higher capacities and voltages.
Product Downloadables