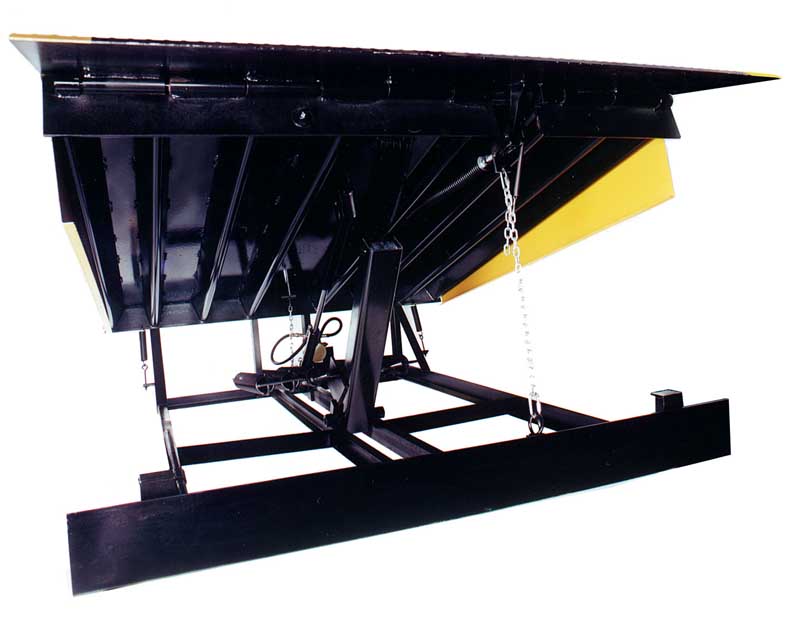 Mechanical Dock Leveler
Many of our customers prefer a mechanical dock leveler rather than a hydraulic model.
Our mechanical dock levelers have the same weight capacity (27,000 pounds), but are lighter, with the smallest mechanical leveler weighing in at 1,225 pounds (6' x 6' dock leveler) up to 1,650 pounds (7' x 8' dock leveler).
The Koke mechanical dock leveler features a 16-inch lip, an articulating top deck, safety tread plates for best and maximum traction, as well as safety toe guards.
The mechanical dock leveler does have one hydraulic component, one that makes operating the leveler easy: its hydraulic hold down. In just one move an operator can pull and hold the lift chain for the top deck and lip raise.
Dock Leveler Features:
16″ lip
Articulating top deck
Safety tread plate for maximum traction
Safety toe guards
Product Downloadables